Barebells launches an ADVENT CALENDAR!
Yule be sure to enjoy the countdown to Christmas this year with the Barebells Limited Edition Advent Calendar!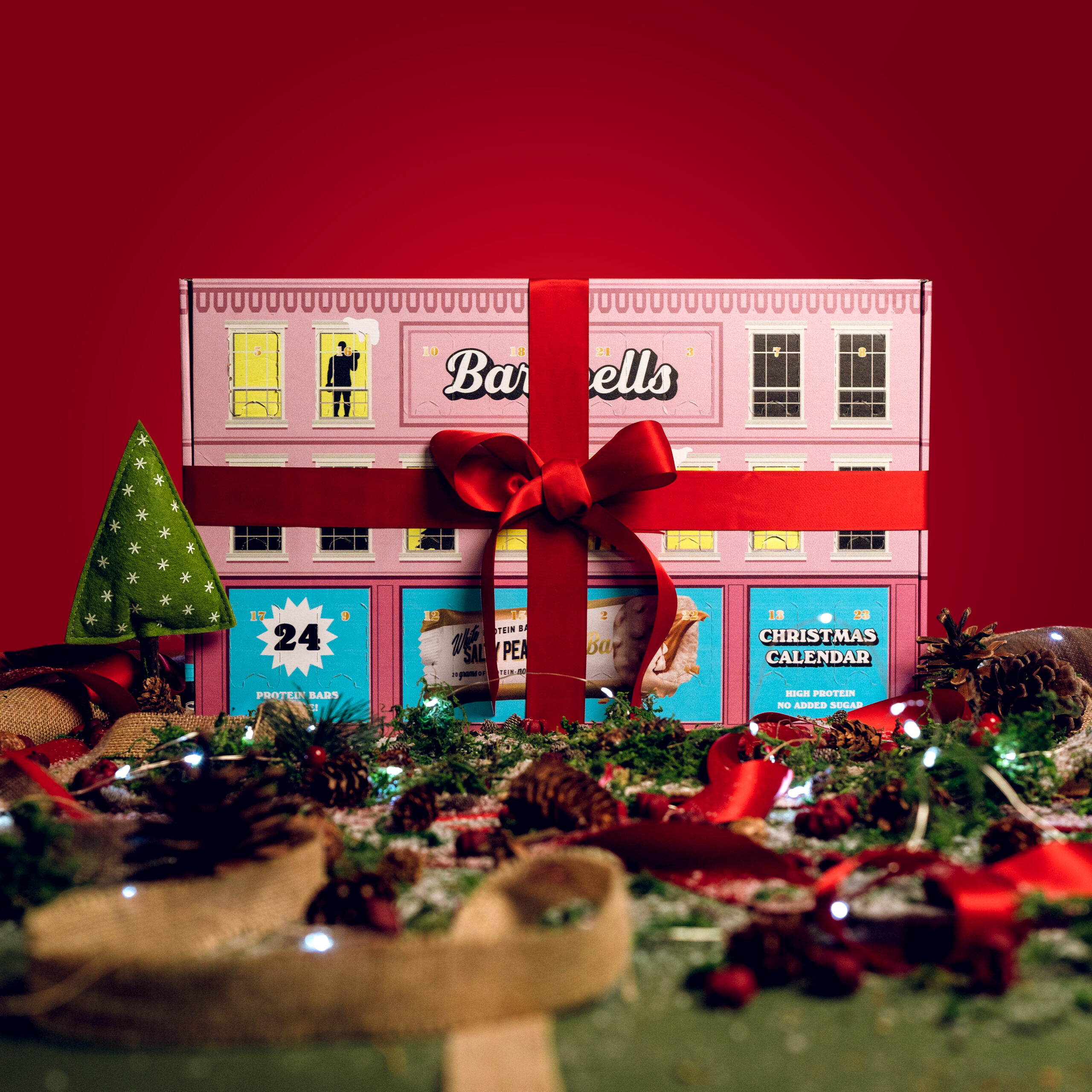 Hidden behind each door are 24 individually wrapped full-size protein bars to fuel the December festivities. Packed with not only the best-selling flavours such as White Salty Peanut and Cookies & Cream, but also limited-edition bars exclusively available in the advent calendar… did someone say Rocky Road?!
"The Barebells 2022 Advent Calendar is the first of its kind. It contains both our most sought-after bars along with several surprise special editions. This advent calendar is for everyone – from the gym bunny counting their macros in the festive period through to the midday snacker dreaming of our creamy chocolate layered bars. Say hello to Christmas with a healthy, fun and (always) Barebellicious twist."
The protein-packed advent calendar is the perfect guilt-free alternative to a sugary chocolate one for those looking for a healthier December. Great as a pre-Christmas gift to a friend, family member, or favourite colleague, make sure to get one before they are gone!
It includes:
3 x White Salty Peanut
3 x Salty Peanut
3 x Caramel Cashew
3 x Hazelnut & Nougat
2 x Cookies & Cream
3 x Vegan Hazelnut & Nougat
3 x Vegan Salty Peanut
2 x Creamy Crisp
2 x Rocky Road
Pssst… the Creamy Crisp and Rocky Road flavours are exclusively available in the advent calendar!
Get one before we run out 😉