Barebells launches new UK & Ireland exclusive protein bar!
Launching TODAY is our latest bar – Crispy Nougat 🍫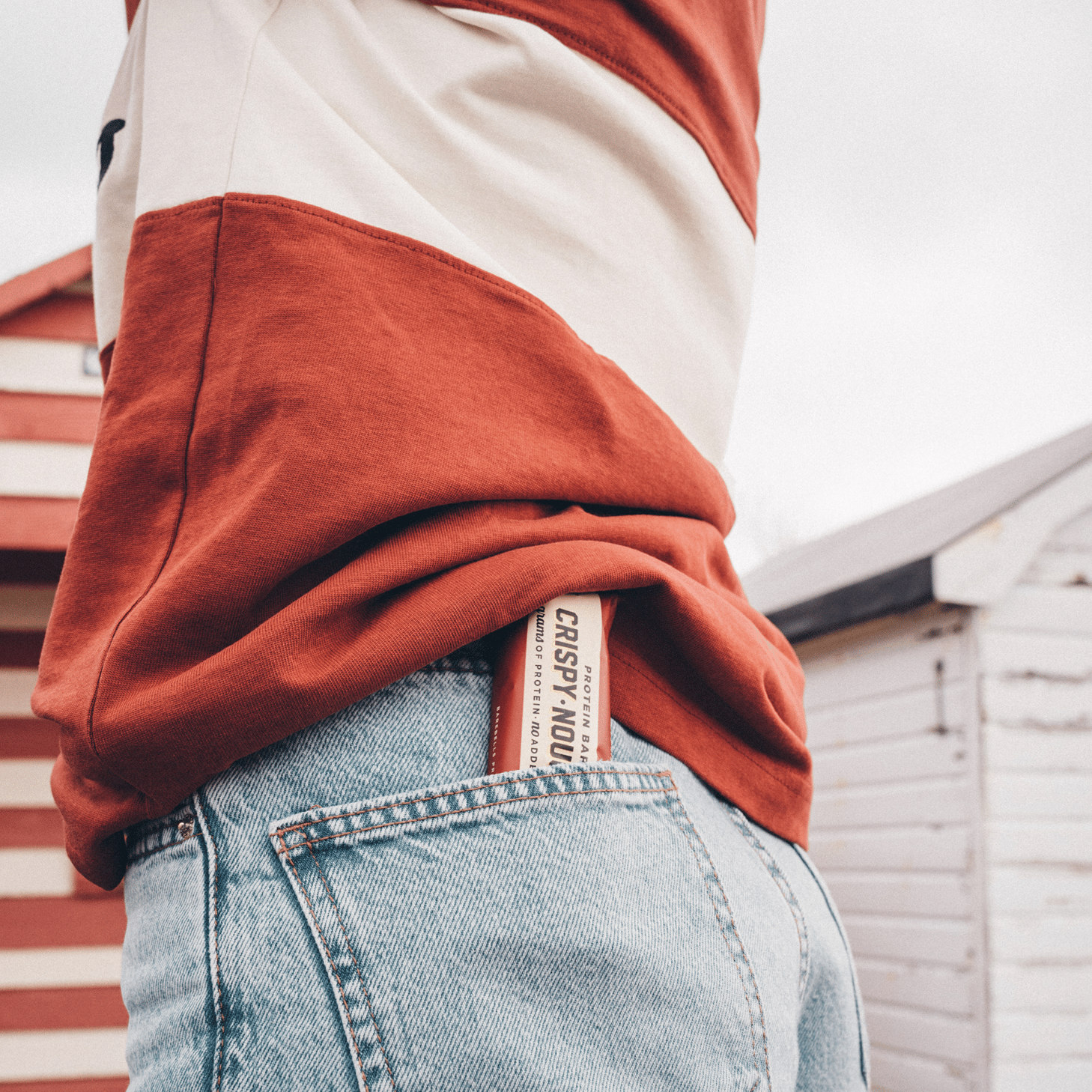 We're super excited to be launching a new bar exclusively developed for consumers
Crispy Nougat has a crispy milk chocolate coating and is filled with a smooth nougat that has delightful hints of vanilla and wafer, and roasted hazelnut pieces. Enjoy this irresistible protein bar wherever you are, without having to worry about added sugar. Not only does it deliver on taste, but it also has 20 grams of protein!
The retro wrapped bars are sure to bring you back some childhood nostalgia. With the burnt red and cream colour blend on the wrapper, it takes you on a trip down memory lane, think vintage Penguin book style. To go alongside this, look our for Barebells' ambassadors in their retro inspired clothing collection.
Harriet Poulton, Barebells Marketing Activation Manager, commented: "The coolest looking and best tasting bar yet! It has an unbeatable combination of a delicious crispy coat, the supreme taste of wafer and the smoothness of the nougat, all in one bite. The retro look will sell itself at first, but once you've tasted it, you'll want it again and again."

Ready to try it for yourself? Click here!