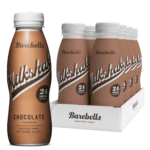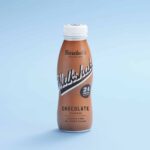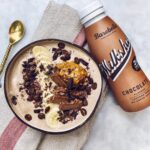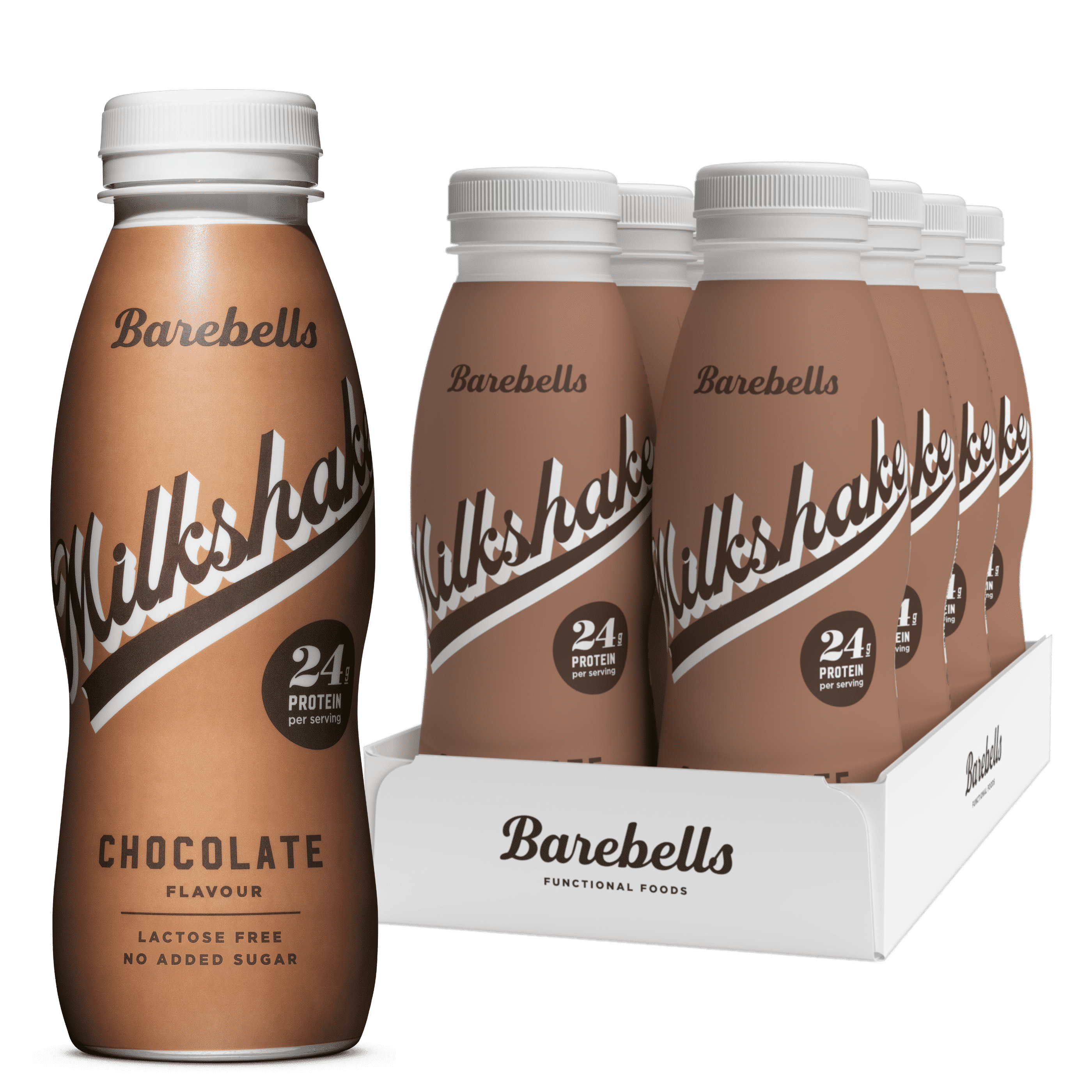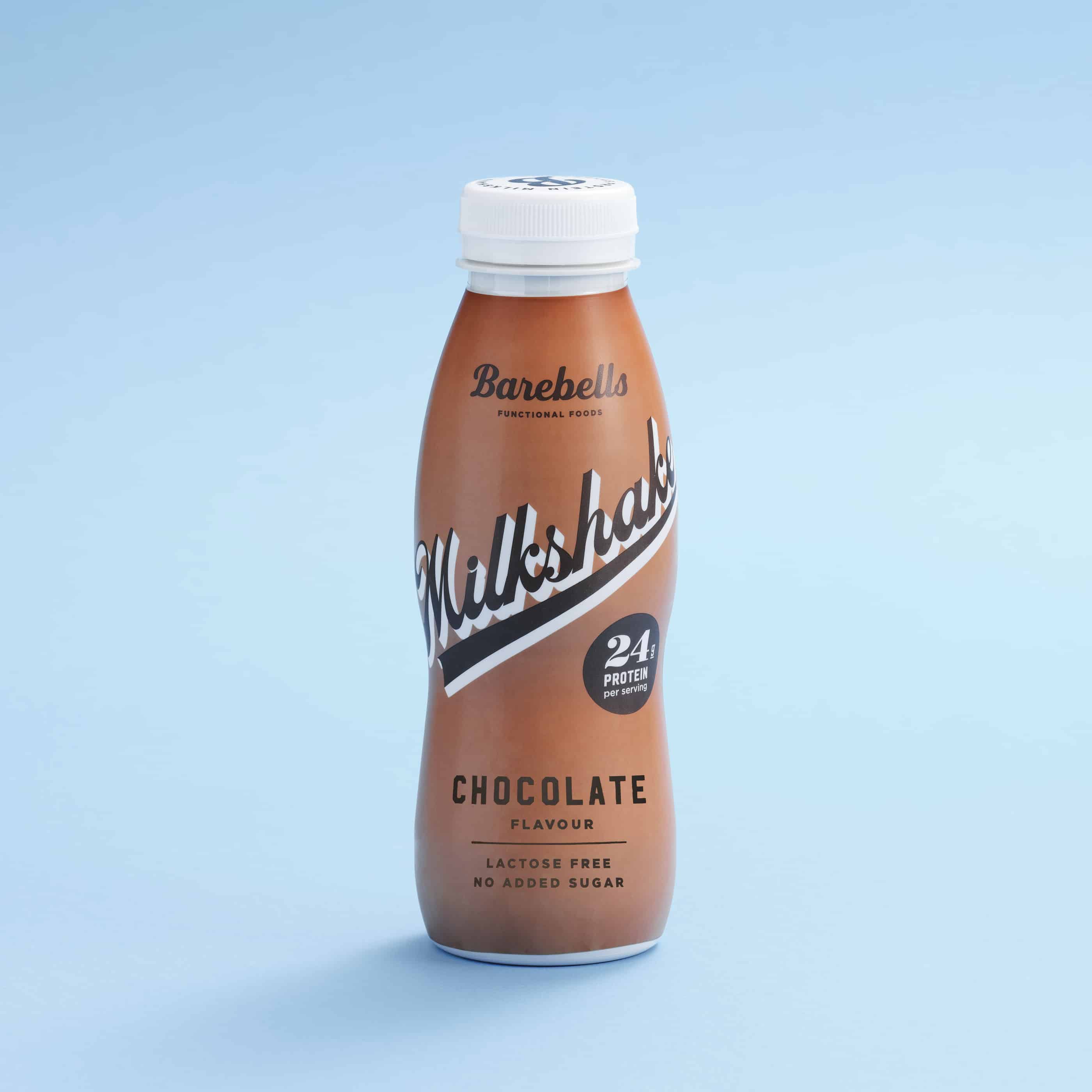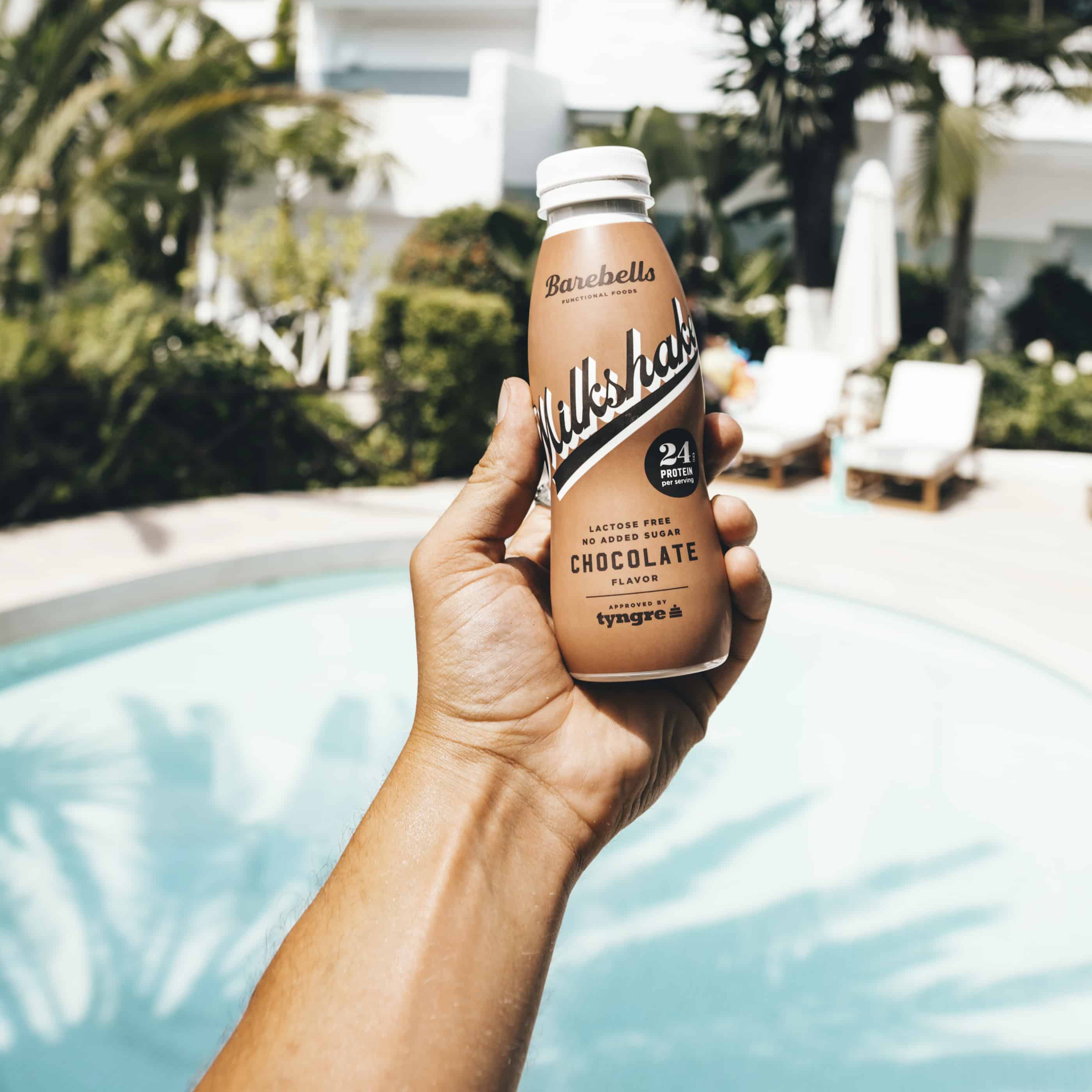 Barebells Chocolate Milkshake
Our 'American diner come true' flavour, because life is so much better with chocolate in it! Did we mention it contains 24 grams of protein per serving?
24g of protein
8-pack
330ml
Lactose free
No added sugar
Buy 3 cases or more to get free shipping
Fast home delivery with DPD
More Information
Allergens
Nutritional Information
Barebells Milkshakes were designed to spoil your inner child. The fact that this chocolate milkshake contains 24 grams of protein per serving and is free from both lactose and added sugar is just a grown-up bonus!
Be good to mother nature – recycle this product as plastic.
Contains milk and milk protein.
Nutritional information
100 ml
330 ml
Energy
239 kJ/57 kcal
789 kJ/188 kcal
Fat
of which saturates
1,3 g
0,8 g
4,3 g
2,6 g
Carbohydrates
of which sugars
3,6 g
3,5 g
12 g
12 g
Protein
7,3 g
24 g
Salt
0,18 g
0,59 g
Ingredients: (64%) semi-skimmed milk, water, milk protein, cacao (0,9%), stabilisers (cellulose, sodium carboxymethylcellulose, carrageenan), acidity regulator (sodium phosphate), sweeteners (acesulfame-K, sucralose), flavouring, lactase.
330 ml/1 serving. Lactose <0,01 g per 100 m.
Protein milkshake, with chocolate flavouring. Contains sweeteners and naturally occurring sugars. UHT-treated. Can be stored unopened at room temperature (+5 to +25°C). Best within 24 hrs of opening, once opened store in refrigerator. Shake well before use. Best served chilled. Produced in EU with ingredients sourced from inside & outside the EU.
Best before: see side of bottle. This bottle can be recycled as plastic packaging.
Vitamin Well Limited, Unit 47784,
PO Box 6945, London, W1A 6US